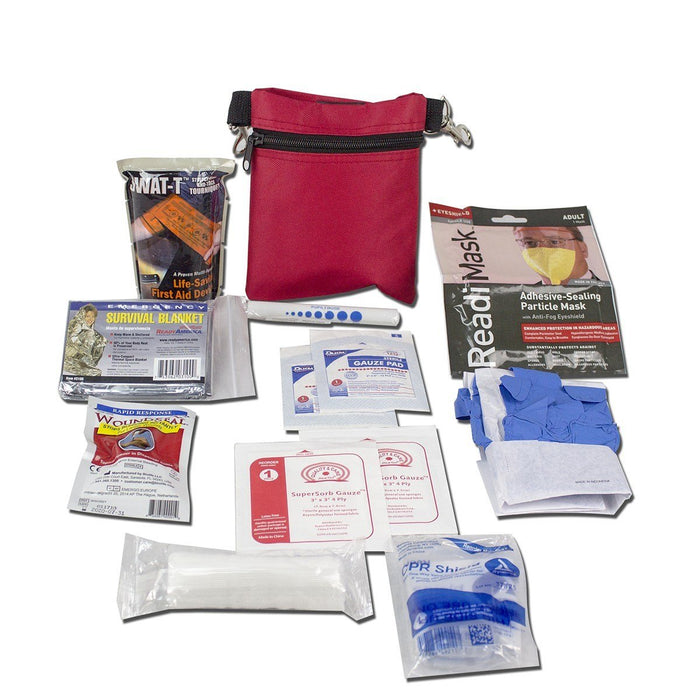 Mayday Compact Bleeding Control Support Kit
Original price
$79.00
-
Original price
$79.00
Unfortunately, active shooter situations are becoming ever more prevalent in today's society. Being prepared, trained, and having the right supplies on site is critical to preserving life until first responders can arrive.
Compact Bleeding Control Support Kit is designed to provide the necessary supplies to render first aid quickly in the event of an Active Shooter situation.
This lightweight carrying pouch contains a range of critical medical supplies to respond to a bleed control situation. This is YOUR PERSONAL kit and can be easily stored in a backpack, purse, in a desk drawer, in a vehicle, or any other location. Be ready to respond with the Active Shooter Compact Bleeding Control Support Kit.
Lightweight, under one pound
Contains basic wound care supplies
Carrying pouch includes two hooks as well as a strap
Weight 0.70 lbs
Contents
(1) Readi-Covering
(1) CPR Mouthpiece
(2) 10" Nitrile Glove
(1) SWAT-T Tourniquet
(1) Penlight
(1) Rapid Response Wound Seal
(1) 4" x 4.1 yds Roll Gauze
(2) 2" x 2" Sterile Gauze Pad
(2) 3" x 3" Sterile Gauze Pad
(1) Emergency Survival Blanket