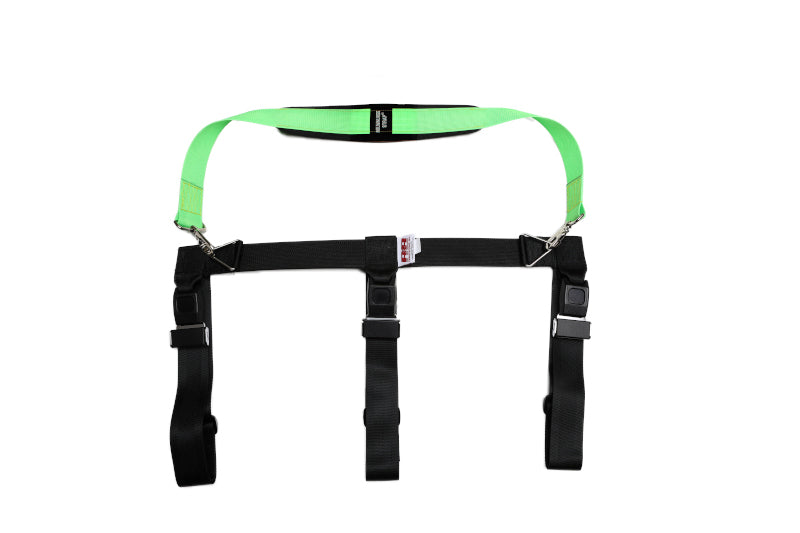 R&B Gripper Hose System with Seatbelt
Original price
$0.00
-
Original price
$0.00
R&B Gripper Hose System with Seatbelt
This Gripper Hose System with seatbelt buckles offers the same features as the original but incorporates automotive seatbelt buckles in place of the standard metal cam buckles. This hose strap consists of three seatbelt webbing straps with automotive seatbelt buckles and a padded shoulder strap, all sewn together with a semi-ridged cross strap to create the hose strap.
The Gripper has three 2" wide, 42" long 2400-pound strength webbing to secure the hose. The automotive seatbelt buckles allow for quick release of the straps with a gloved hand. Shown with 150' of 1 3/4" hose. The 42" long straps have the capacity to carry more hose than the average firefighter can carry. The over length is 27" and each strap has an adjustable circumference range of 14"- 44". The strap weighs 30 oz.
Proudly made in Ohio since 1971 with materials made in the USA.