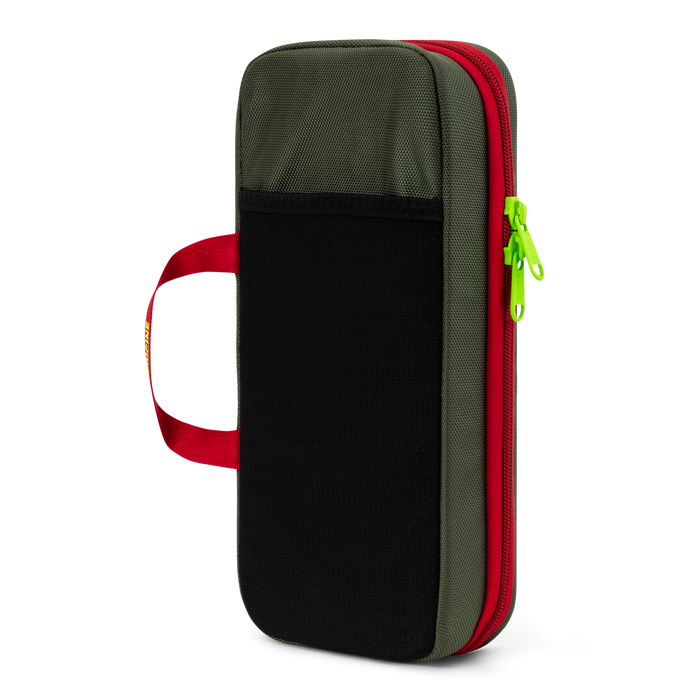 StatPacks G3 NARX Kit Slim Med Module with Vial Strands
Original price
$85.00
-
Original price
$85.00
Ready to slide easily into any of our full to medium-sized packs, the slim new G3 NARX KIT combines ease of use with stellar functionality. Contents pictured are NOT included

The unique design of the G3 NARX KIT helps keep inside contents organized, at your fingertips, and protected from the elements.
The NARX kit is outfitted with four G3 VIAL STRANDS that accommodate multi-dose meds tightly in place with bright yellow pull-tabs for easy removal. Each strand may hold 5 vials of various sizes, no more cumbersome sleeves to access or difficulties identifying crucial medications
The military spec Velcro hook on the back attaches to any compartment with Velcro loop, which is a standard feature on the nearly all of our G3 packs, modules and cells. Holds multiple adult or pediatric medications securely
Unique foam layered design keeps all Emergency Medical Equipment inside protected from breakage or the elements. Specifically designed to stack neatly in StatPacks Generation 3 Emergency Medical Services packs, modules, or cells
Bright yellow inside fabric to help contrast and quickly identify needed equipment. Perfect for keeping random supplies together and organized. Color-coded for easy identification from other EMS bags with one easy grab handle.