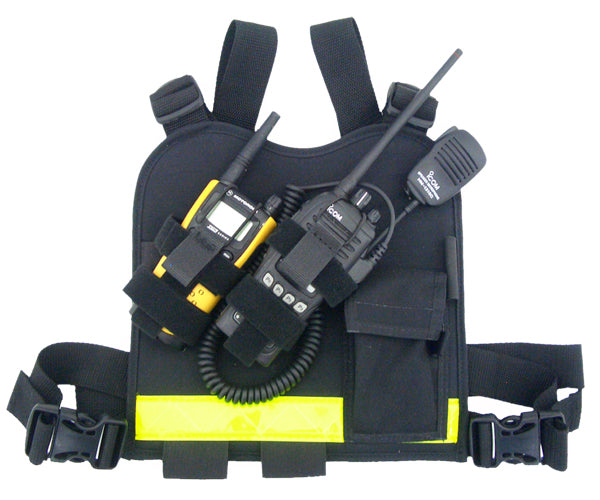 R&B Dual - Twin Radio Chest Harness
Original price
$0.00
-
Original price
$0.00
Dual - Twin Radio Chest Harness
MPN: #1246
This radio chest harness provides you with a number of ways to hold and stow away items needed during a crisis situation. Two adjustable radio holders. A pouch for gloves or additional radio batteries. External pen/pencil holders. Elastic loops for securing a flashlight or glow sticks. An internal pocket for maps or notebooks. A zippered pouch for smaller items. The harness is held in place with adjustable waist and shoulder straps and has a reflective strip for higher visibility.
Color: Black. Wt. 14 oz.
Dimensions: 11 1/4" W x 10 3/4" H.
Made in the USA.