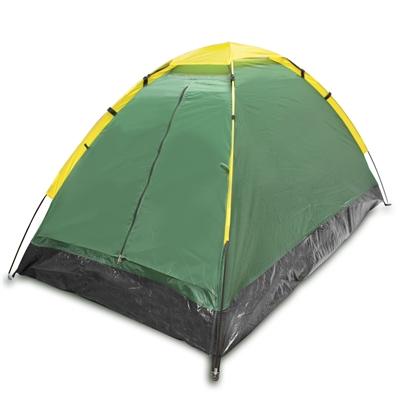 2 Person Dome Tent
Original price
$34.99
-
Original price
$34.99
Compact and Durable Tent - Perfect for Bug-out Bags and Survival Kits
Shelter is one of the many important aspects of emergency preparedness. Finding an actual tent that's compact enough to include in (or with) your bug-out bag or survival kit can be challenging. This durable and compact 2 person tent allows you to have a solid shelter without adding too much weight and bulk to your kit.
Features:
ULTRALIGHT: This 2-person portable shelter is both compact and comes with a convenient carrying case, making it easier to carry and store! With this lightweight shelter weighing only 2lbs and 12oz you will hardly feel the additional weight to any survival kit or hiking pack.
COMPACT: When set up this 2-person tent has a footprint of 74"x47" and a height of 42". Stored in the carrying case it folds down to a compact 22"x5"x3".
BREATHABLE MESH VENTS: Tents can feel stuffy if there is no air circulation. This tent has breathable mesh vents to help keep you comfortable.
REMOVABLE RAIN FLY: The rainfly is removable, so you can ventilate your tent when you don't need it and keep water from coming in when you do. The dome shape encourages heat to rise up to the center and out the removable rain fly.
GREAT ADD-ON ITEM: Don't leave your Ultralight 2-Person Dome Tent behind. It is a great addition to any survival kit, hiking pack, camping trip, or go-bag.