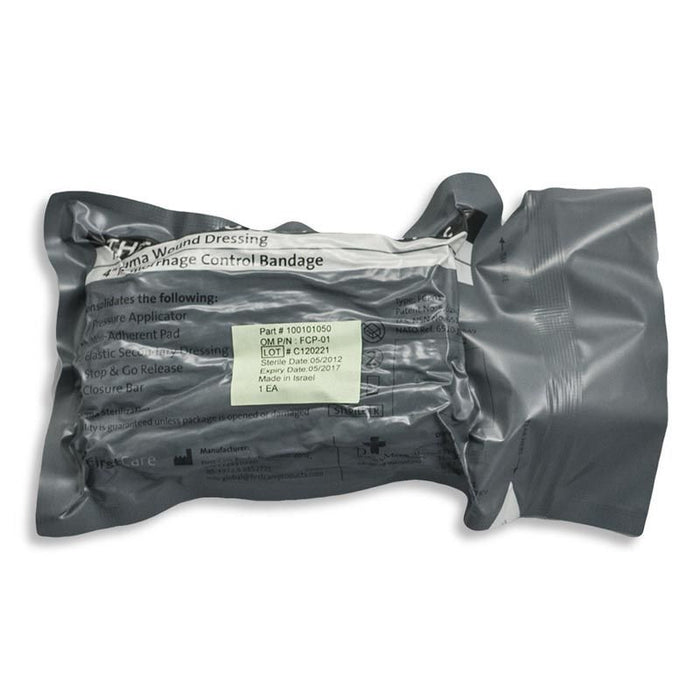 Israeli Bandage 4″
Original price
$12.99
-
Original price
$12.99
The preferred choice of U.S. Special Forces for hemorrhage control in tactical environments, the 4" Israeli Emergency Bandage is an innovative, combat-proven emergency first aid bandage for pre-hospital emergency situations and first responders.

NSN: 6510-01-460-0849
Expanded Size: 4" x 13.5'
Pad Size: 4" x 7"
Packaged Size: 6-3/8" x 5"
Weight: 3.5 oz.
The Israeli Emergency Bandage is an effective, multi-functional treatment for professional and non-professional caregivers to control traumatic bleeding and save lives when every second counts. All-in-one solution combines multiple first aid applications, including primary dressing, pressure applicator, secondary dressing, and foolproof closure apparatus to secure the bandage in place.
Internationally patented, FDA-approved modular bandage
Quick, easy and convenient for one-handed or self-application
Sterile, non-adherent pad effectively applies direct pressure to any site
Additional tourniquet application to further constrict blood-flow
Vacuum-sealed packaging; X-ray compatible