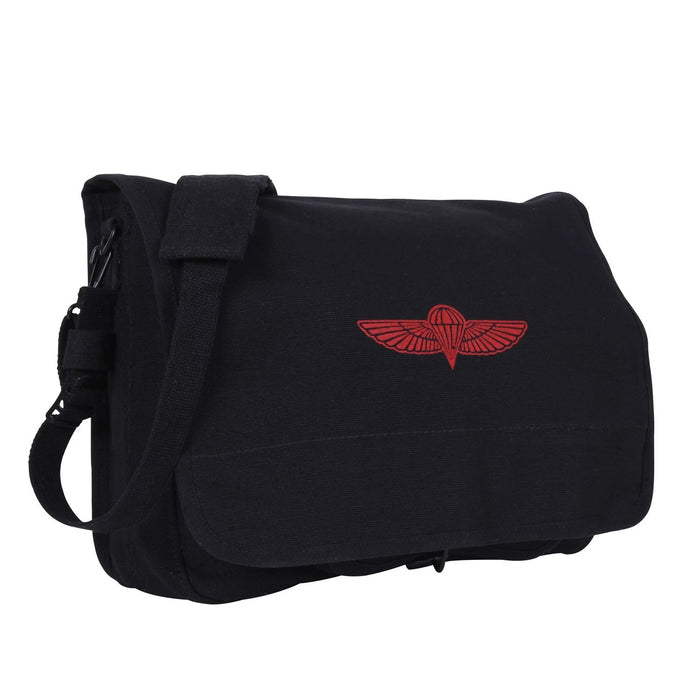 Rothco Canvas Israeli Paratrooper Bag
Original price
$0.00
-
Original price
$0.00
Carry all your essential military gear and supplies while on the go with Rothco's canvas Israeli paratrooper bag.
The paratrooper bag measuring 15" x 11" x 4" is large enough to fit most laptops, books and other supplies
3 divider section keeps all your gear organized and easy to access
Large flap closure includes a metal closing clip to keep your contents safely secure
The messenger bag is constructed with heavyweight unwashed cotton canvas material
The outer snap compartment features 2 rows of 9 shell loops to store ammunition and/or writing utensils
The adjustable shoulder strap can extend to 41", allowing you to comfortably carry the Israeli messenger bag
A Red Parawing symbol is featured on the front of the Israeli paratrooper bag
Made from unwashed cotton canvas material, the paratrooper bag is durable enough to carry all your essential gear. Measuring 15" X 11" X 4" and featuring a large main compartment with 3 divided sections, the paratrooper shoulder bag has enough space to store books, folders, a small laptop, and many other important supplies. In addition, the outer snap compartment can not only store other vital items, but the front of the compartment offers 2 rows of 9 shell loops to store ammunition and/or writing utensils. Featuring large flap closure with a red parawing symbol on the front and a metal closing clip, the Israeli paratrooper bag will keep all your contents safely secured. The military messenger bag shoulder strap can fully extend to 41", giving you a wide range of options to comfortably carry your canvas bag.