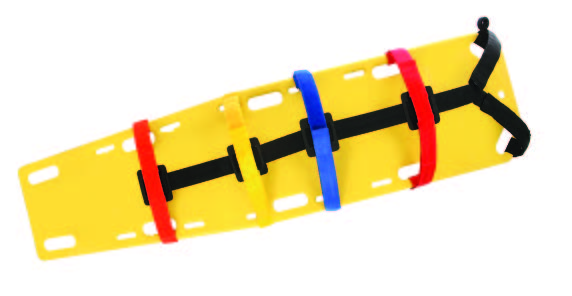 R&B The Spyder Strap – Board Harness System
Original price
$0.00
-
Original price
$0.00
The Spyder Strap – Board Harness System
This board harness system is for securing a patient to a backboard.
Constructed of nylon webbing with Velcro hook and loop closure.
An adjustable spacer keeps the cross straps in place during placement and prevents all straps from falling together.
We use an un-napped Velcro for lasting durability. Made in the USA
Each harness system comes complete with the Board Harness Bag #BB-10 Dimensions 7" x 22". Wt. 10 oz.
Board not included
Available Sizes:
#BB-30-Traditional Velcro for handholds. 40" span Wt. 32 oz.
#BB-30-XL Traditional Velcro for handholds. 55" span Wt. 38 oz.