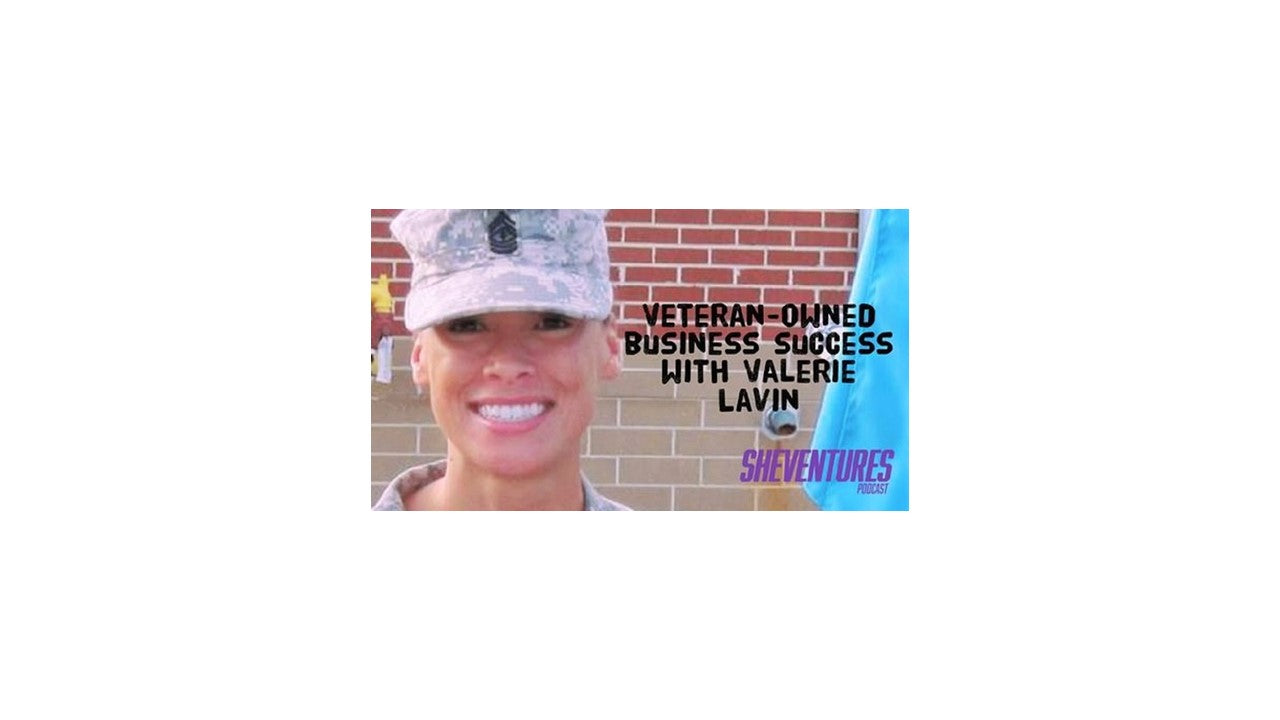 Check out our CEO's latest podcast interview on SheVentures
Check out our CEO's last podcast interview on SheVentures where she shares thoughts and advice based on her service and entrepreneurial experience.
Imagine commanding 83 soldiers and $35 million of intelligence equipment, vehicles, and weapons dispersed over six locations in a war zone. That's the experience Valerie Lavin stores in her professional arsenal. A retired Army sergeant who spent 21 years in the military, Lavin is drawing on her background and skills for her new venture, Luminary Global, and is eager to share her tips and tricks. 
Luminary Global provides emergency medical service, fire, law enforcement, and military personnel, as well as private citizens, with the equipment and supplies they need to save lives at home and abroad. Listen as Lavin describes the military and her business, and how the two overlap significantly, on this episode of SheVentures.
Key Moments
5:45 —

 

"You don't have a choice to fail." Valerie Lavin describes what it was like to work in the military.

8:37 —

 

What was the biggest challenge of Lavin's lengthy military career?

10:28 —

 

Lavin gives advice to anyone thinking of joining the military today. She addresses how the military changed over the course of her service, especially for women.
14:11 —

 

Following her work with 

Action Zone

 and 

Bunker Labs

 (nonprofit organizations that help veterans with skills to start their own businesses), Lavin reveals why she thinks vets make good entrepreneurs and how these programs can help them succeed.

19:33 —

 

Lavin discusses why she chose to pivot in her career, why she felt Luminary Global was her next calling, and how it evolved. Hint: It took a tainted business relationship to propel everything forward.

24:31 —

 

Discover how Lavin recognized the gap in the market that Luminary Global fills and learn about her views on funding.

31:03 —

 

For those just starting their ventures, Lavin recommends the top free business tools that help her stay organized and functional as a small business.
35:06 —

 

Lavin shares the biggest pros and challenges of working alongside her spouse.