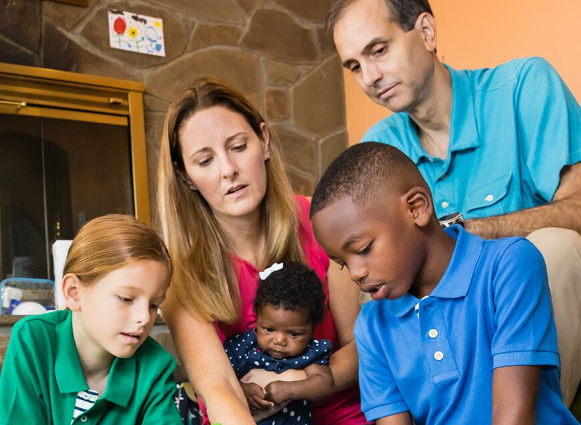 Child and Youth Preparedness Month
Being prepared for disasters starts at home. Everyone in your household, young children and teens alike, can be part of helping to prepare for emergencies. As a parent, guardian, or another family member, you all have an important role to play when it comes to protecting the children in your life and helping them be prepared in case disaster strikes.
It is wise to build your family emergency plan and prepare your children to be ready when disaster strikes. Involving them in the planning process and educating them on how to respond. Your family may not be together when disaster strikes and building your family emergency plan will prepare them no matter where they are at home, school, or anywhere else. 
Educate – It is important everyone knows what disasters could affect your area.
Make a plan - As a family put your emergency plan together considering specific needs in your household.
Who will I contact – Pick the same person for each family member to contact. Someone out of town - may be easier to reach in a disaster.
Where will we meet - Decide on safe, familiar, accessible places where your family can go for protection inside your home or reunite if you are separated.
Practice - Hold regular household meetings to review and practice your plan.
Planning for a disaster should not happen as the emergency occurs. For more tips on planning for disasters go to https://www.ready.gov/plan
Contact us at support@luminaryint.com if you would like assistance in selecting the best Luminary Survival Kit to help you and your family be prepared for every disaster or emergency https://luminaryglobal.com/collections/survival-kits/.